All Medalists

2015 Presentation

Schmitz & Hawley (2003)

Byers (2006)

Freake (2008)

MacLennan (2010)

Ang Rita (2011)

Bisht (2013)

Portocarrero (2017)
2015 Presentation Event

article about Ives SEHMLM in Mountain Research and Development

2015 Lifetime Achievement Award Winner: Dr. Jack D. Ives

August 7, 2015: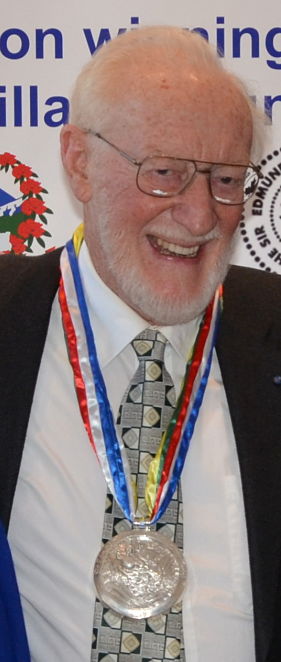 Prof. Jack D. Ives, PhD, eminent montologist and Adjunct Professor of Geography and Environmental Studies at Carleton University (Ottawa), has been selected to receive the world's highest award for mountain advocacy: the Lifetime Achievement edition of the Sir Edmund Hillary Mountain Legacy Medal.
Montology is the interdisciplinary study of all aspects of mountains, including highland-lowland linkages, and focuses particularly on mitigating and managing disasters, improving stewardship of mountain ecosystems, and sustaining mountain livelihoods and culture.
Dr. Kumar P. Mainali, research professor at the University of Maryland and President of Mountain Legacy, released a statement explaining that the award is presented for remarkable service in the conservation of culture and nature in mountainous regions. The medal both recognizes Sir Edmund Hillary's own service on behalf of mountain people and their environment and also encourages the continuing emulation of his example.
Dr. Mainali emphasized that This is the first Lifetime Achievement edition of the Hillary Medal. The standard Medal has been awarded six times since 2003, always to activists still working in the field. The winner of a seventh standard edition of the Hillary Medal will be announced in the next weeks. This Lifetime Achievement award, however, is something quite special for us, Mainali said, and it recognizes a giant in montology whose achievements are unlikely to be equaled.
The Hillary Model
Sir Edmund Hillary is best known for having first summitted Mt. Everest along with Tenzing Norgay as part of Lord John Hunt's 1953 British Everest Expedition. However, Hillary regarded as more satisfying the humanitarian work he undertook on behalf of the Sherpas and their mountain environment over the next several decades. Sir Edmund and his friends completed dozens of projects including 27 schools, three airstrips, numerous clinics and hospitals, several bridges, water supply lines, and repairs and enhancements to cultural landmarks. His forestry programs have planted a couple million trees; there are teacher training programs, scholarships, and dozens of other acts of development assistance. Much of this work was made possible through the extraordinary fundraising efforts of the Canadian Sir Edmund Hillary Foundation, founded and directed by Sir Edmund's close friend Zeke O'Connor, who in turn drew on generous support from the Canadian International Development Agency (CIDA), recently subsumed into the Department of Foreign Affairs.
In a statement released today, Dr. Beau Beza, chair of the Hillary Medal Selection Committee, noted that
Sir Edmund's focus on grassroots infrastructure projects was largely a matter of timing, and that his efforts had broadened over time. Other Hillary Medalists have followed the Hillary model of pragmatic humanitarian assistance with a variety of efforts. Anthony "Papa Tony" Freake helped transform a remote Sherpa village that had been bypassed by Everest traffic; Scott MacLennan runs voluntourism programs through his NGO The Mountain Fund; his teams have built remote clinics and hospitals, an AIDS orphanage, and a farm to train women in entrepreneurial skills. In 2013, Dr. Harshwanti Bisht was awarded the Hillary Medal for reforestation and ecotourism projects at the headwaters of the Ganges in Gangotri, Uttarakhand, India. But Dr. Alton Byers and Ang Rita Sherpa, both affiliated with The Mountain Institute, focus primarily on park and tourism development and stewardship of the natural environment, as well as disaster management. Pragmatism has always been key to best practices in development assistance.
Jack Ives had a distinguished career as a geomorphologist and glaciologist before broadening his interests to include areas usually associated with human geography, development and other fields. Early research focused on the onset of glaciation and dynamics of glacial movement, avalanche mapping, and impact of cloud seeding. Jack and his wife Pauline explored large tracts of Northern Labrador. (Jack has always emphasized his great indebtedness to Pauline for support, assistance, and advice.) Later projects have ranged from the development of community-based trekking tourism in Lijiang (Yunnan Province, China) to the first scientific study of Glacial Lake Outbreak Floods (GLOFs) and the initiation of efforts to reduce those hazards as well to mitigate the economic disruption of exaggerated claims regarding assumed imminent disasters.
Dr. Mainali observes that,
Sir Edmund Hillary's greatest achievement may be that he inspired us all to seek adventure and challenges in the mountains, and that those challenges can include doing something useful for the environment and for the people living there. Jack Ives, along with Prof. Bruno Messerli and many other collaborators, took the lead in placing the needs of mountain peoples and mountain landscapes on the global political agenda, so that it now seems natural to consider them, along with rainforests and coral reefs.
Referring to the range of humanitarian work undertaken by Sir Edmund, previous Hillary Medal winners, and Prof. Ives, Beza notes that, the scope and design may vary, but the worldview and objectives are consistent. Dr. Beza is a Senior Lecturer in Planning and Landscape Architecture at Deakin University, Australia.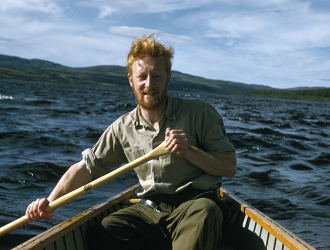 Biographical Information about Dr. Jack D. Ives
Jack Ives was born in Grimsby, a fishing port in Lincolnshire, UK. In his teens, Jack enlisted on two trawler trips that took him through arctic Norway and to 78º N in the Barents Sea. This experience fired his enthusiasm for mountains and the arctic. It also prompted him, as an undergraduate, to organize the University of Nottingham's first arctic reconnaissance, prevailing on his trawler friends to provide free transport to arctic Norway. For the next three summers (1952-1954) Jack led a series of expeditions to the Vatnajökull area of Iceland, undertaking studies on the dynamics of glacial movement.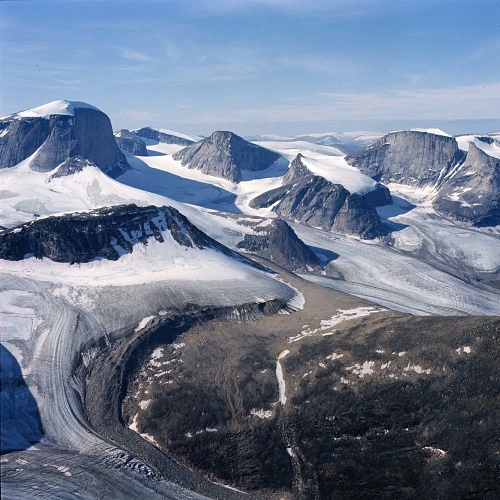 In 1954 Jack married Pauline Cordingley, and they emigrated together to Canada, where Jack earned a doctorate in geography at McGill University. Ives recently published a memoir, The Land Beyond (2010), focusing on research in Labrador while he was director of the McGill Subarctic Research Laboratory. This was followed by appointments as assistant director and then director of the Federal Geographical Branch and his organization of seven interdisciplinary expeditions to the then barely known Baffin Island. One of his several lasting achievements was the establishment of a Federal Glaciology Center, which is still in operation.
In 1967 Jack moved to Boulder, Colorado, as full professor of Geography and Director of the Institute of Arctic and Alpine Research (INSTAAR). Here he founded and edited the quarterly journal Arctic and Alpine Research (now Arctic, Antarctic and Alpine Research), and directed ground-breaking projects in the Colorado Rockies, including avalanche forecasting, mountain hazards mapping, studies on the ecological impacts of cloud seeding, and research and lobbying to create the Niwot Ridge Biosphere Reserve, in conjunction with the newly established UNESCO Man and Biosphere program. During this period (1968 TO 1989) Ives collaborated with the great German geographer, Carl Troll. As President of the International Geographical Union (1960 to 1964), Troll founded the Commission on High Altitude Geoecology. Jack succeeded Troll as president of this Commission, which drew him increasingly into worldwide mountain affairs; he alternated in the position with his close colleague, Prof. Bruno Messerli (University of Bern, Switzerland) from 1972 to 1992. This led to close cooperation with UNESCO and especially with the United Nations University and Food and Agriculture Organization (FAO). In short, Ives moved from geomorphology and glaciology into the field of human geography. His major concerns are now human impact on the environment, mountain hazards, sustainability of mountain livelihoods, and highland-lowland linkages. In particular, he has been concerned with the protection of mountain communities from misguided and exploitative policies implemented by corporations, national planners, and international development agencies.
At Boulder, and later at the University of California at Davis, Jack Ives advised and later mentored an astounding coterie of international graduate students and post-doctoral fellows, who involved him in development projects in Nepal, northern Thailand, Ecuador, China, and eventually almost every major mountain system in the world. He founded the International Mountain Society (IMS) and a second journal, Mountain Research and Development, edited by Jack, with the essential collaboration of Assistant Editor Pauline Ives. Together, the Ives published MRD for twenty years, and then transferred it, along with the leadership of the IMS, to colleagues at Bern University (Switzerland). Both the IMS and MRD have been critically important in fostering international interdisciplinary research directed to the solution of complicated processes that degraded the environment, threatened the sustainability of traditional cultures and livelihoods, and constrained economic and social opportunities.
A watershed achievement was Ives's organization of the Mohonk Mountain Conference: The Himalaya-Ganges Problem in 1986. Maurice Strong, later Secretary General of the United Nations Conference on Environment and Development (UNCED), also known as the Rio Summit, served as Honorary Chairman. The resulting Himalayan Dilemma: Reconciling Development and Conservation (1989) is credited with derailing a juggernaut theory that blamed highland farmers for impending catastrophic deforestation, flooding, and political destabilization. Jack and his closest colleagues led the successful effort to include a mountain agenda in the Earth Summit report. Chapter 13 of AGENDA 21 (the UNCED action plan) has been the gyroscope guiding international investment in development and conservation in impoverished mountain regions and highlighting the need to recognize and apply the invaluable knowledge of mountain peoples.
Since retiring in 1997, Ives has produced a number of significant monographs, including Himalayan Perspectives (2004), (an update of Himalayan Dilemma), Skaftafell in Iceland: A Thousand Years of Change (2007), and Sustainable Mountain Development: Getting the Facts Right (2013). He continues to support and participate actively in research and development projects being carried out by his fifty-five former graduate students as well as dozens of colleagues around the world.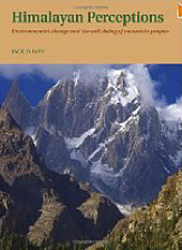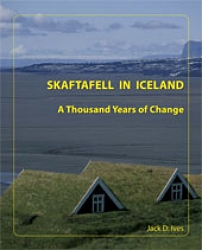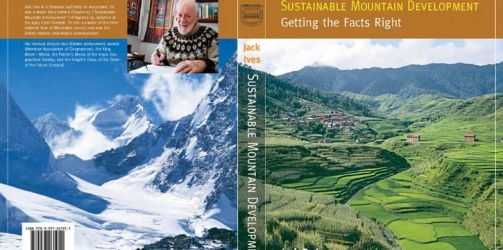 The Sir Edmund Hillary Mountain Legacy Medal is only the most recent of many awards recognizing Jack's pivotal contributions. These include the King Albert I Gold Medal, the Royal Geographical Society Patron's Medal, the Icelandic Knight's Cross of the Order of the Falcon, and two separate Distinguished Career Awards from the Association of American Geographers.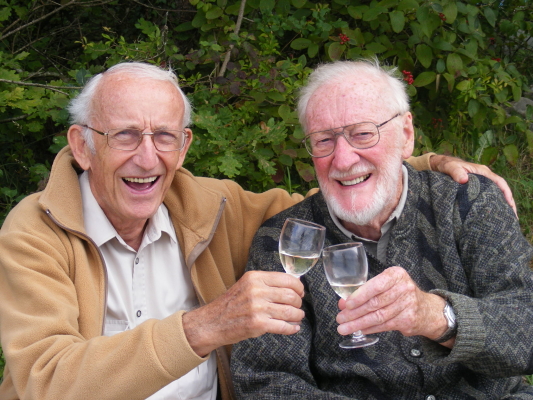 Prof. Bruno Messerli (left) and Dr. Jack D. Ives (right)